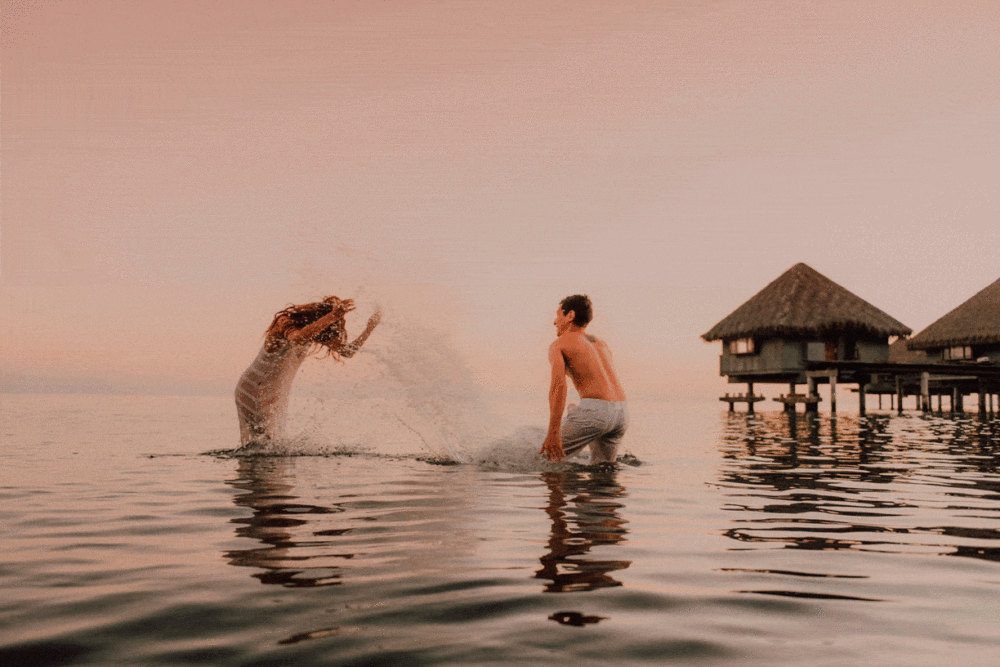 2 July 2018
Couple photoshoot on Le Méridien Tahiti's beach : Tiphaine & Tehotu
4 years…
Its been already 4 years since my first photo shoot in Tahiti with Tiphaine. Well, I guest time DOES fly!
And it did too for her! Her life changed a lot lately as she had a baby with her boyfriend Tehotu. Congratulations again 😉
It's on Le Méridien hotel's beach, facing some overwater bungalows that we met them again for a couple photoshoot in the soft pink light of the Tahitian sunset.