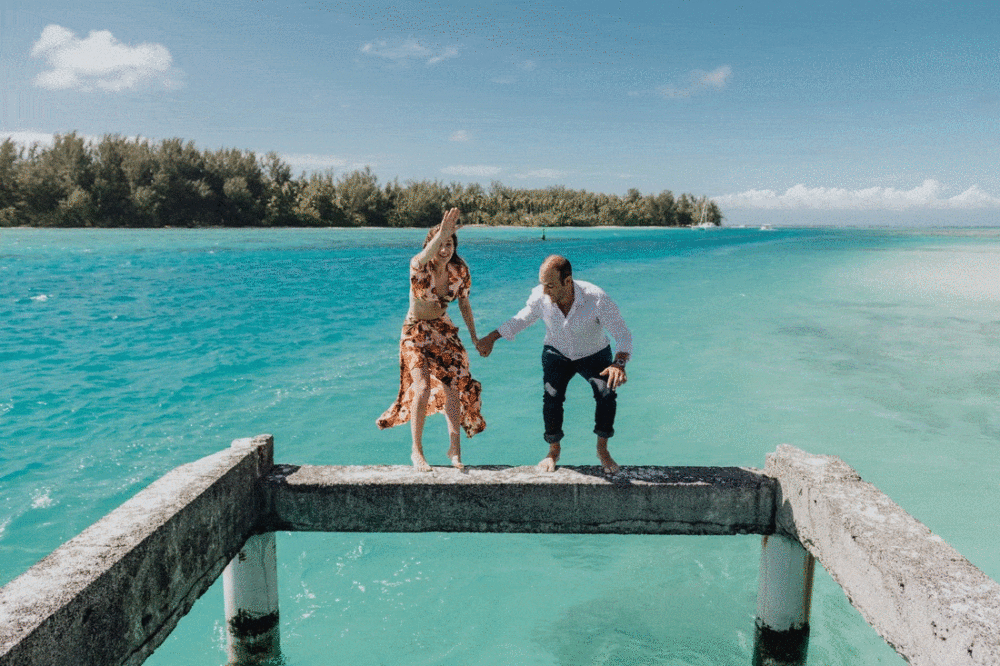 12 September 2018
Fun couple photoshoot in Moorea : Regina & Roberto
Quick and fun couple photoshoot in a secret Moorea's beach with Regina & Roberto, from Mexico.
---
Testimonial :
Effortless, comfortable, easy-going, fun & exceptional – those would be the words to describe our session.
Marc & Billie, you guys are such an inspiration not only as a loving couple but as a power couple that loves what they do, together. Thank you for your amazing vibe, that sure helped us feel at ease and comfortable during our shoot. We had a great time getting to know you and appreciate everything you did for us!
Our photographs are UNBELIEVABLE and that truly reflects how relaxed and happy we were around you. Sooooo glad we picked you guys for our French Polynesian memories!! THANK YOU, THANK YOU, THANK YOU for creating such incredible memories, they will be cherished in our hearts forever.
---
Coming to Moorea soon? Get in touch now to plan your photo shoot!