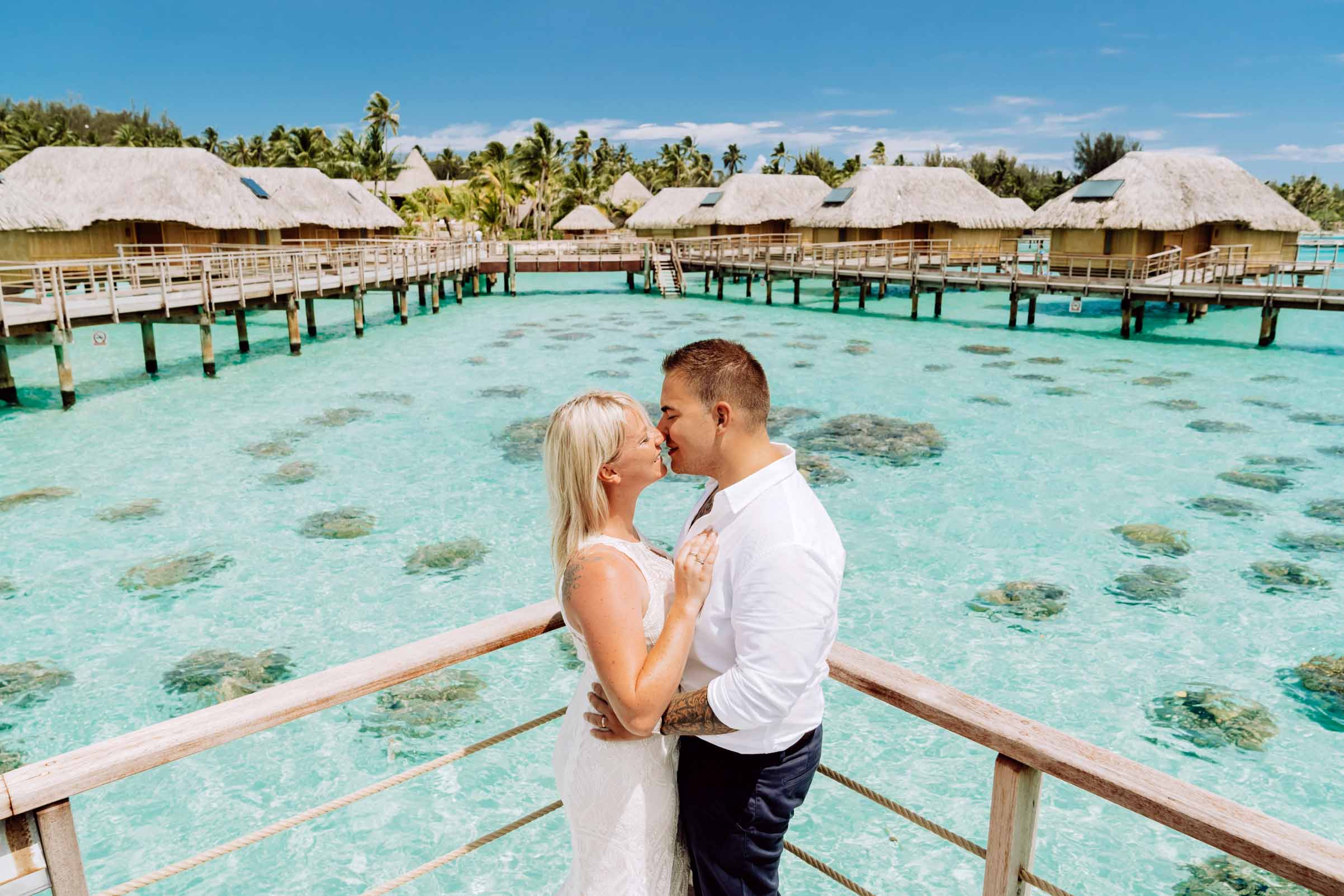 Do you work only in Bora Bora?
We live in Bora Bora and work on the island most of the time.
However we are happy to travel as long as our travel expenses are covered. And if you won't be able to make it to Bora Bora we would be happy to recommend fellow photographers on the other islands!
What if it's raining the day of the photoshoot?
How will you deliver our pictures?
Your pictures will be delivered via a secure private gallery. You will be able to view, share your pictures with your loved ones on social media and download them in high definition with no watermarks. You will also be able to order professional prints and canvas directly from it. Your gallery also offers you a cloud backup for 3 months.
If it's raining on the day of your photoshoot we will try to re-schedule according to our and your availability (no extra cost). That's why we always recommend you to book your photoshoot at the very beginning of your stay. This way we'll have more option in case of bad weather.
How long will it takes to get my pictures back?
If you don't wish to do the selection of the pictures it will depends on the workload of the moment.
If you wish to select the pictures to edit then the complete galery will be ready within 5 days after the photoshoot so you can start your selection.

For weddings, a preview picture can be ready within 24H so you can share the great news with your loved ones as soon as possible. Feel free to ask us 😉


Will you edit our pictures?
Yes, each photo you'll get will be carefully edited in our unique editorial & trendy style.

Good to know: We are the only one dealing with your pictures. We don't use any external lab to do it. Your pictures (and privacy) are safe with us 🙂
Do you offer albums, prints etc… ?
Can you provide hair & make up?
Yes, you will be able to order professional prints & canvas directly from your gallery. We can also create a demo album for you to review before printing. Just let us know!
Hair & make is not included in our collections but we will be pleased to recommend you the best professionals out there.
Awesome! How can we book a photoshoot with you?
To book your photo shoot just click on the "Contact" tab and write a quick message about your photography project. Also include your dates of stay, island(s), hotel(s) etc… Our schedule is pretty busy so we recommend you to get in touch as soon as you know your dates of stay in Bora Bora 😉