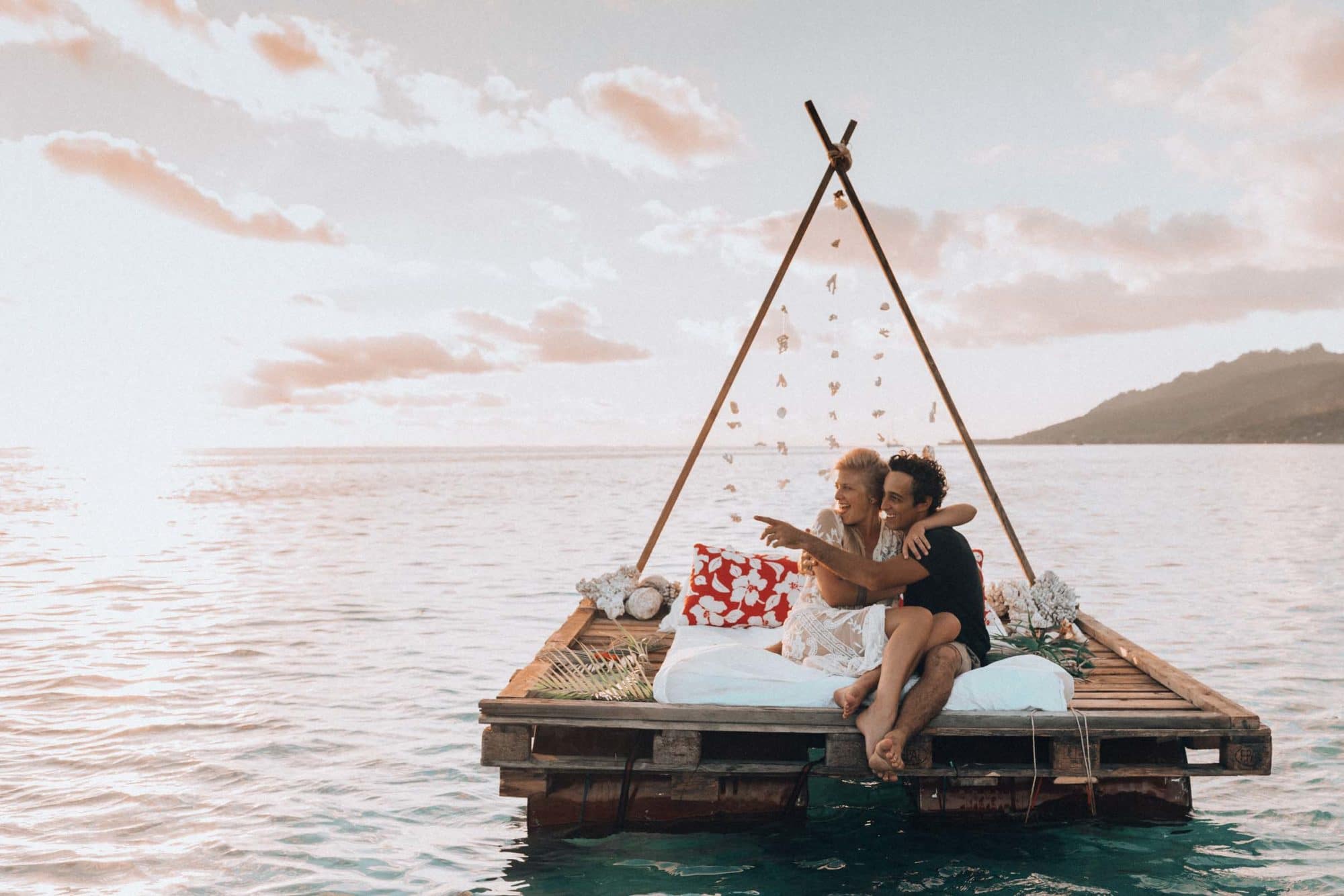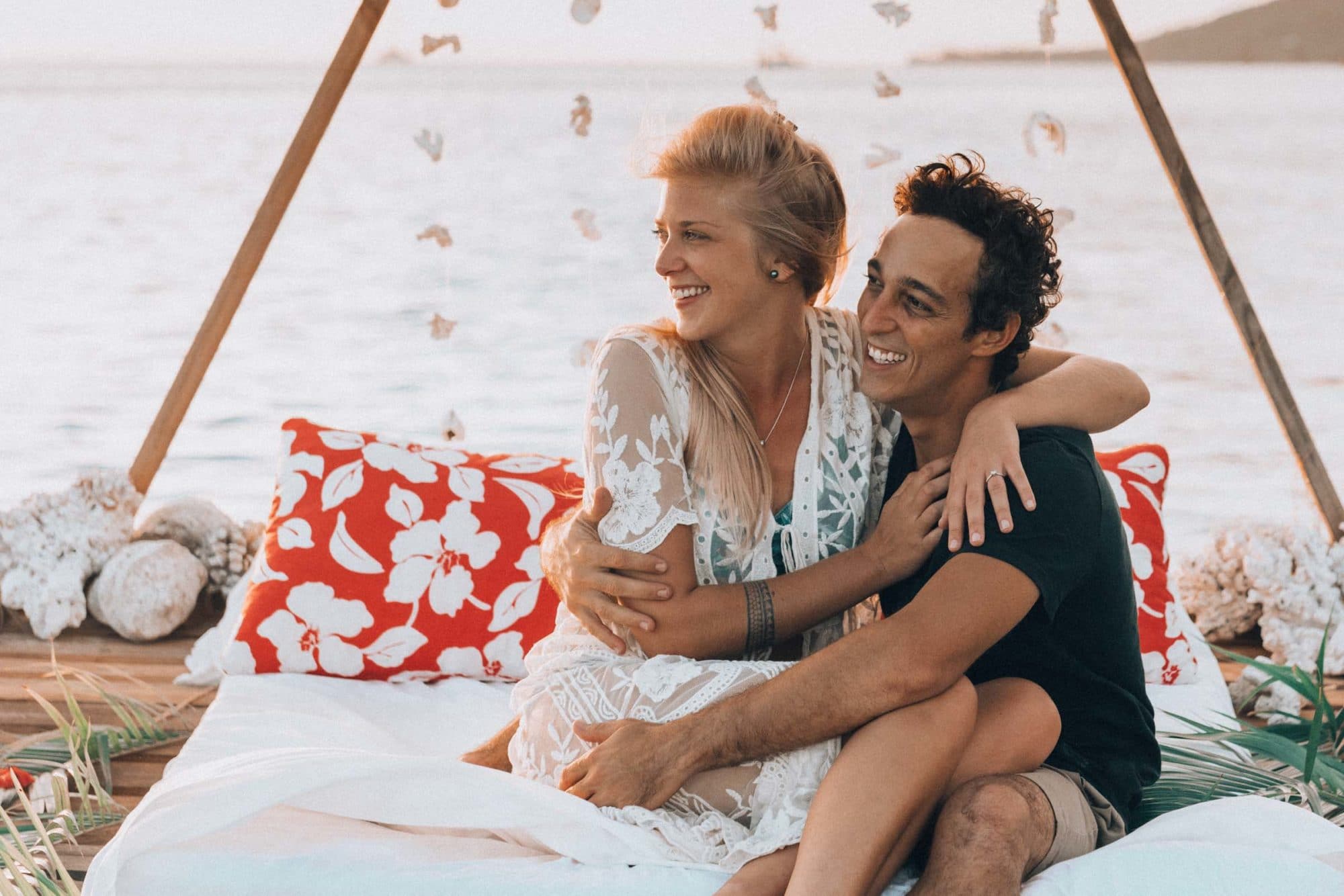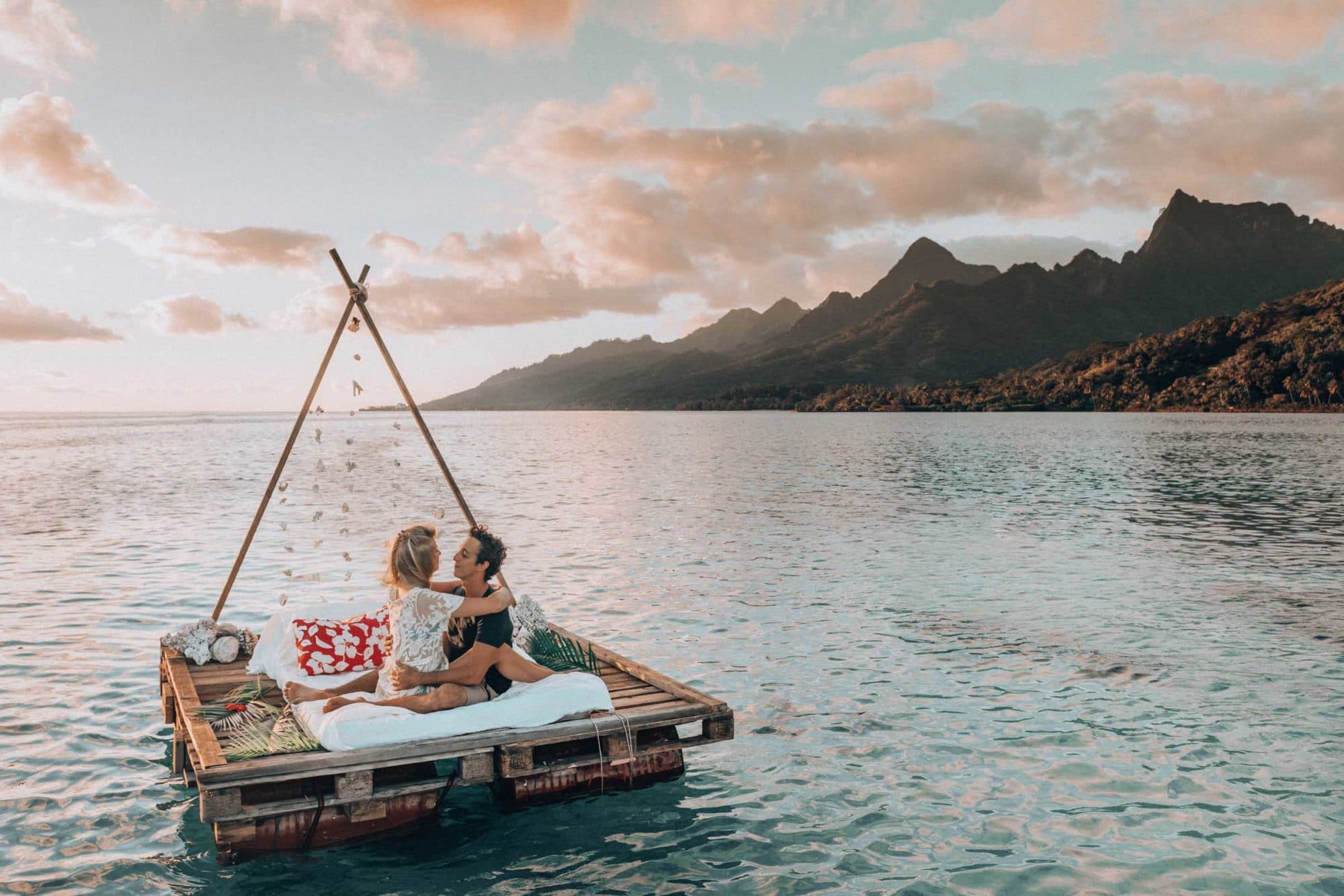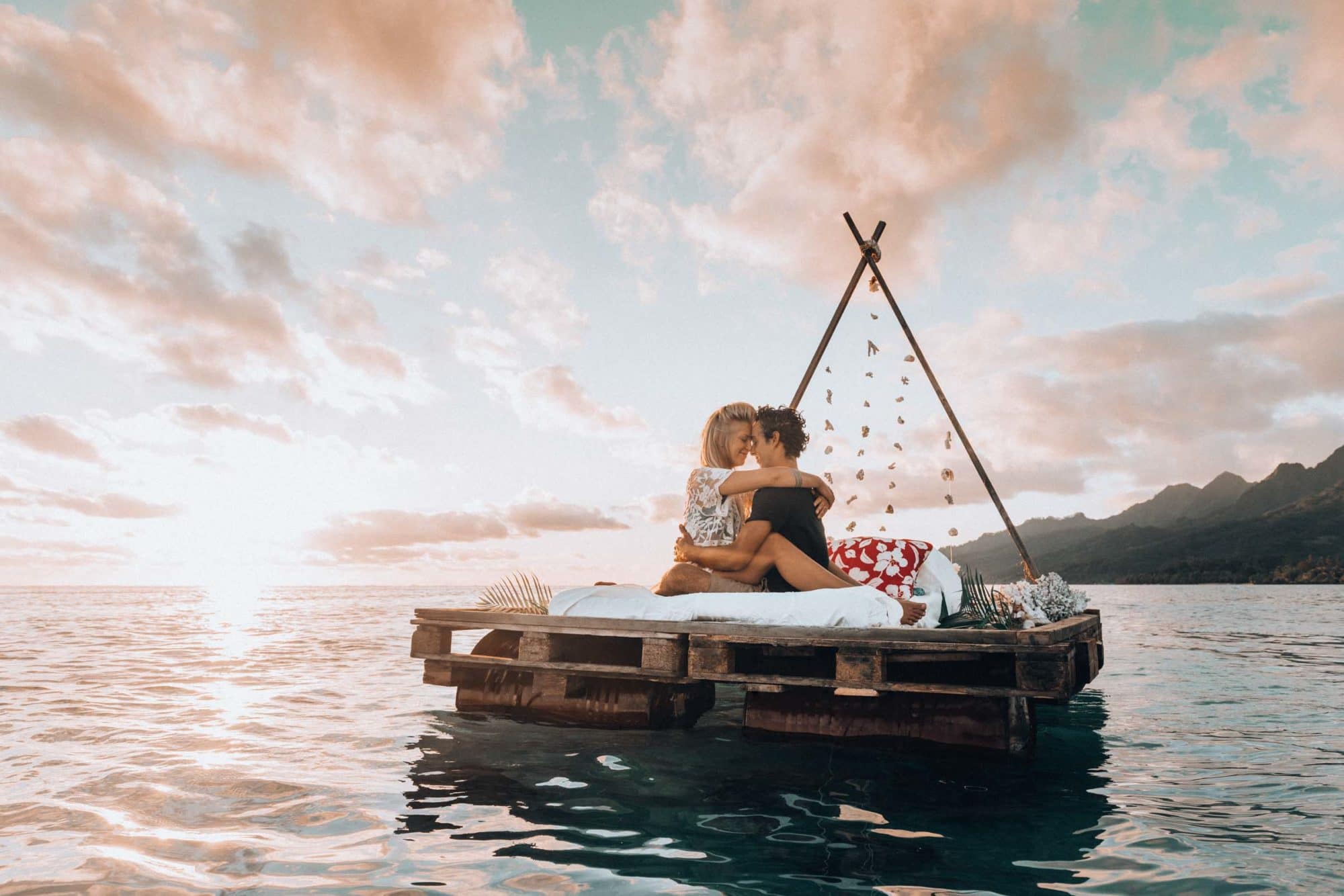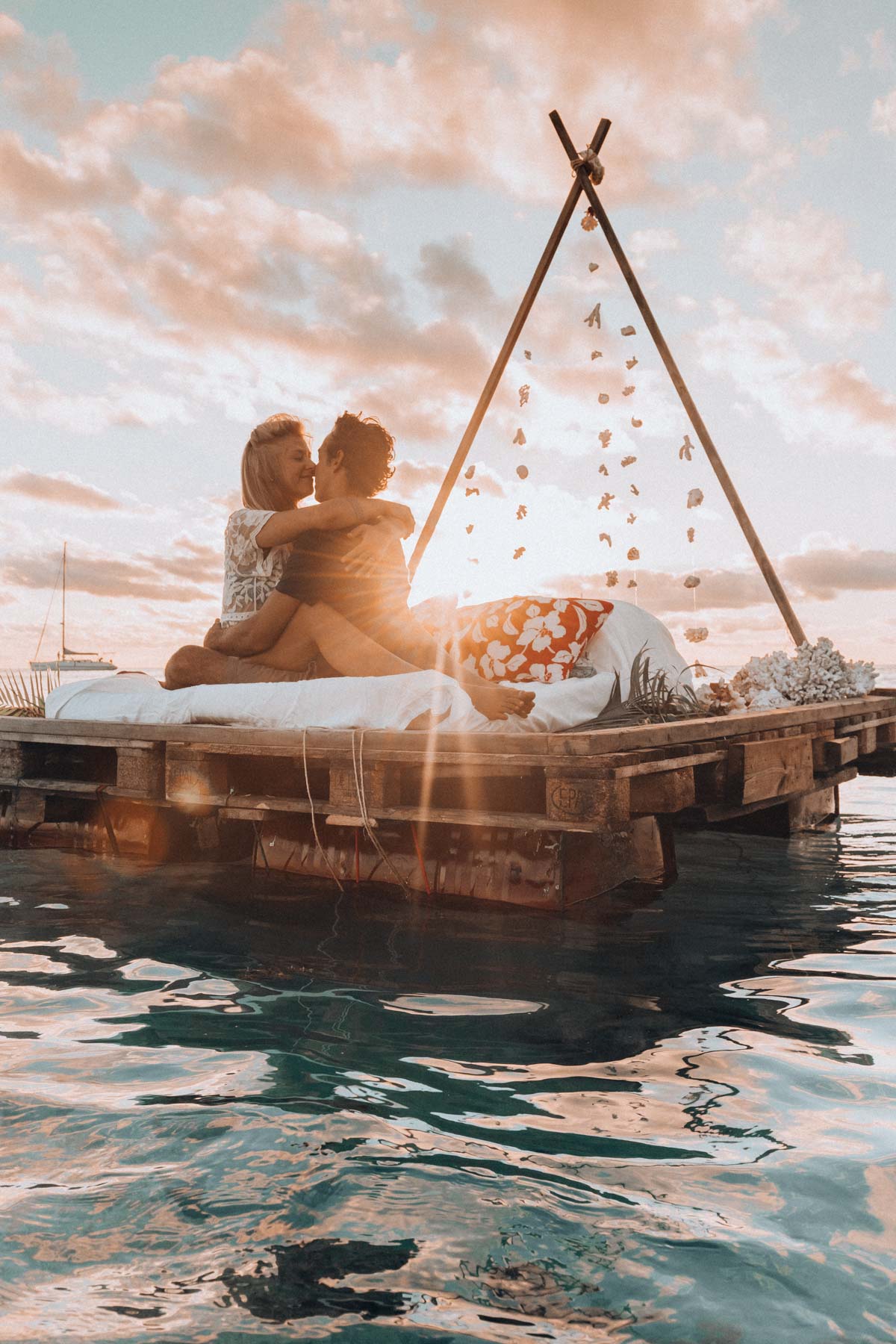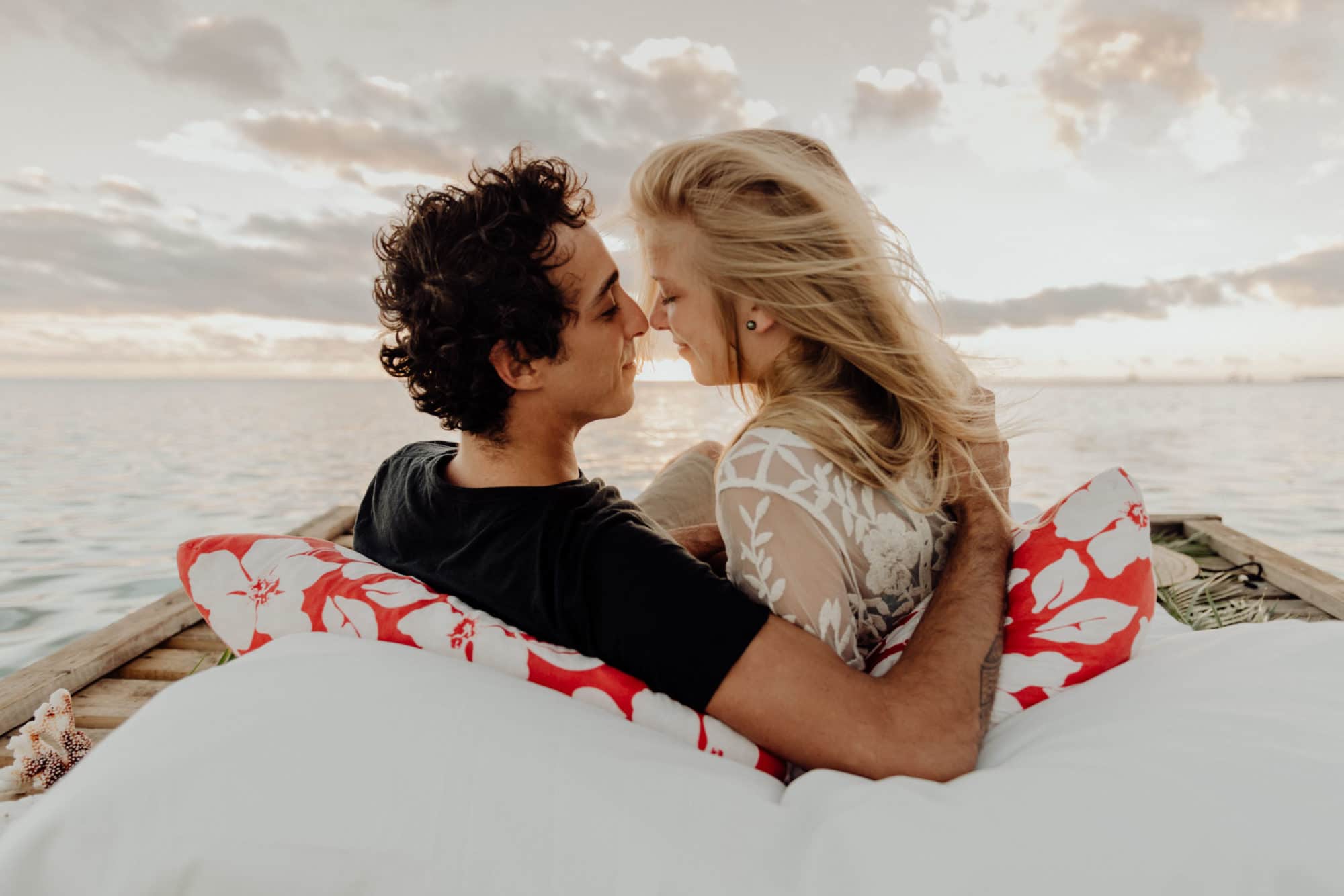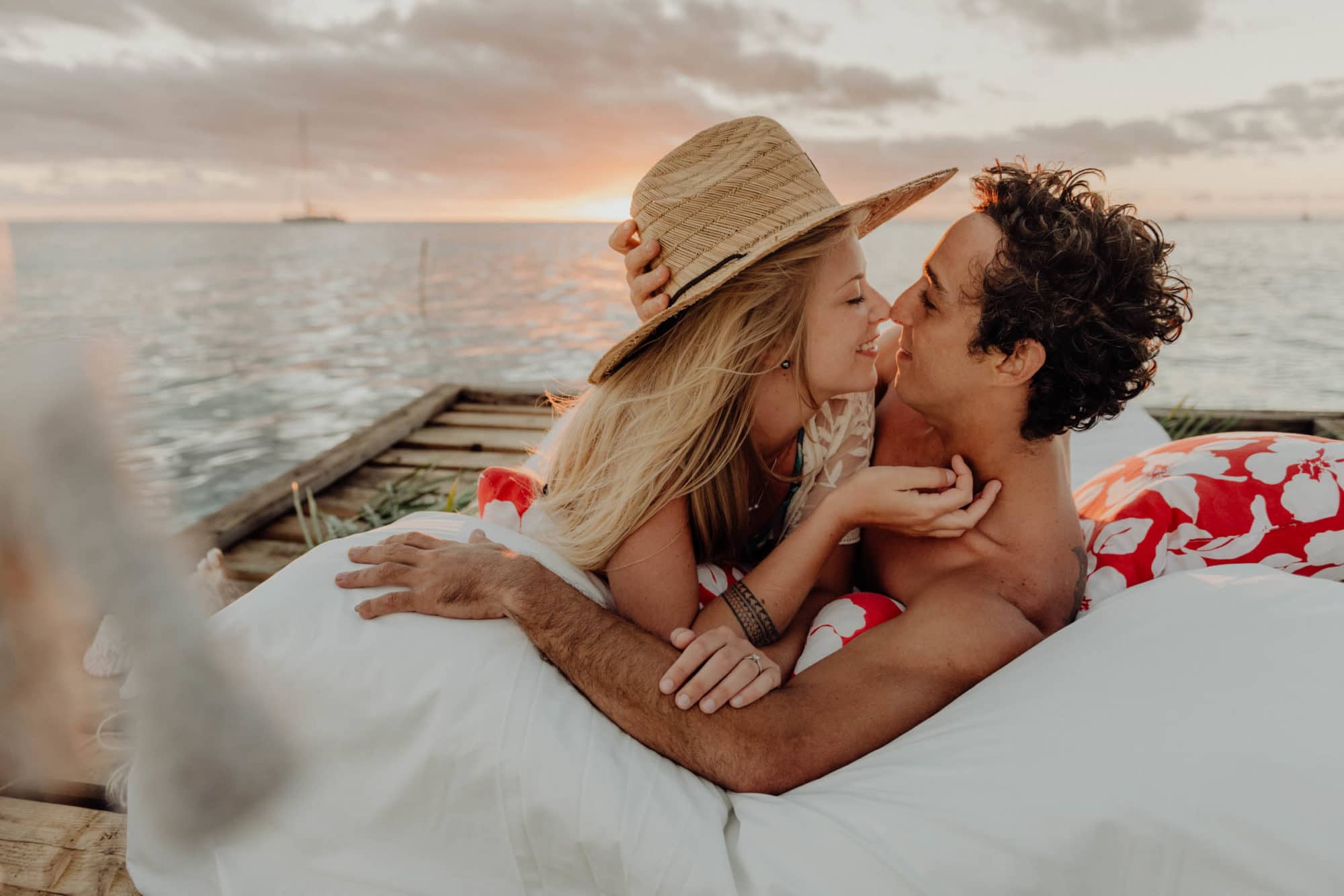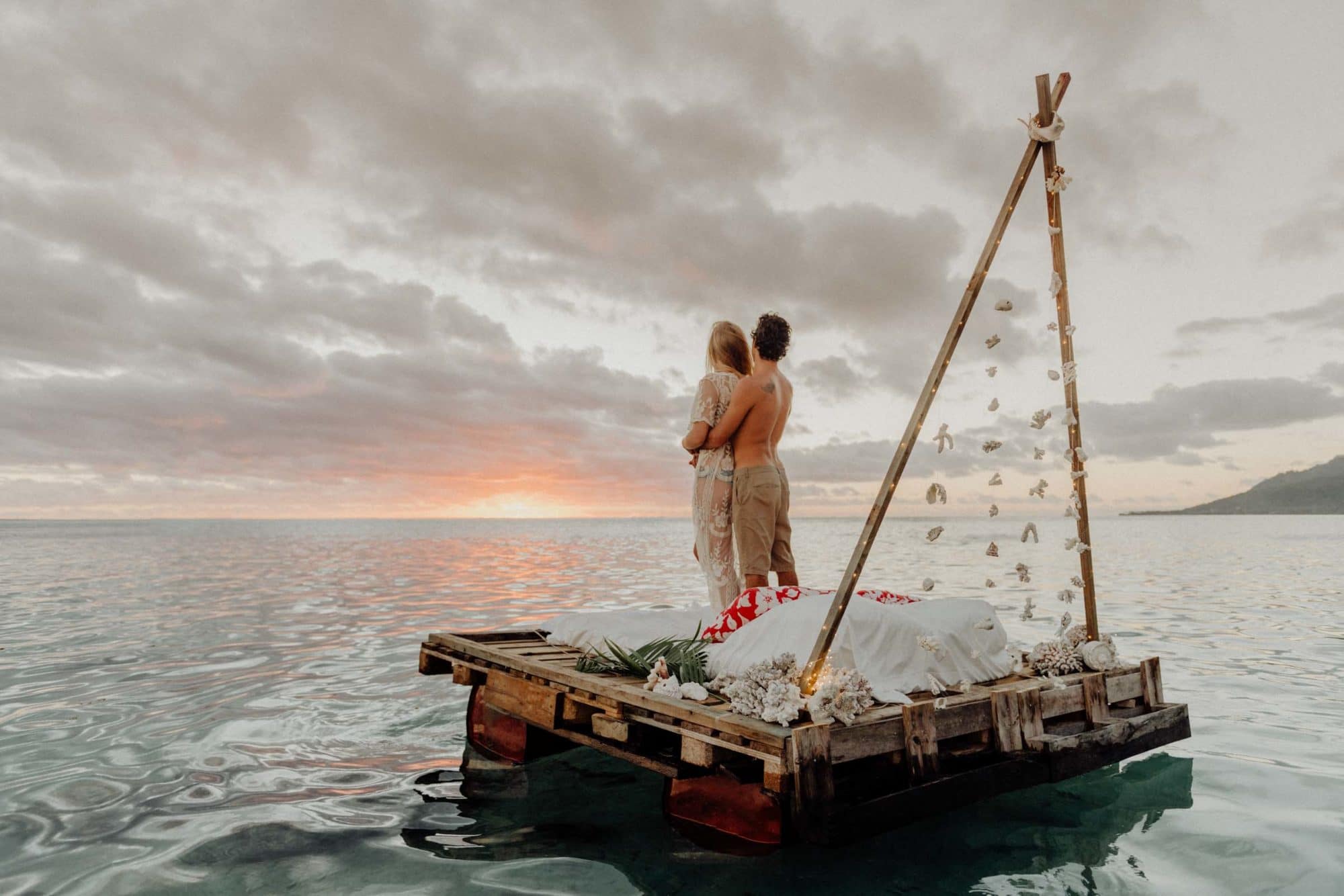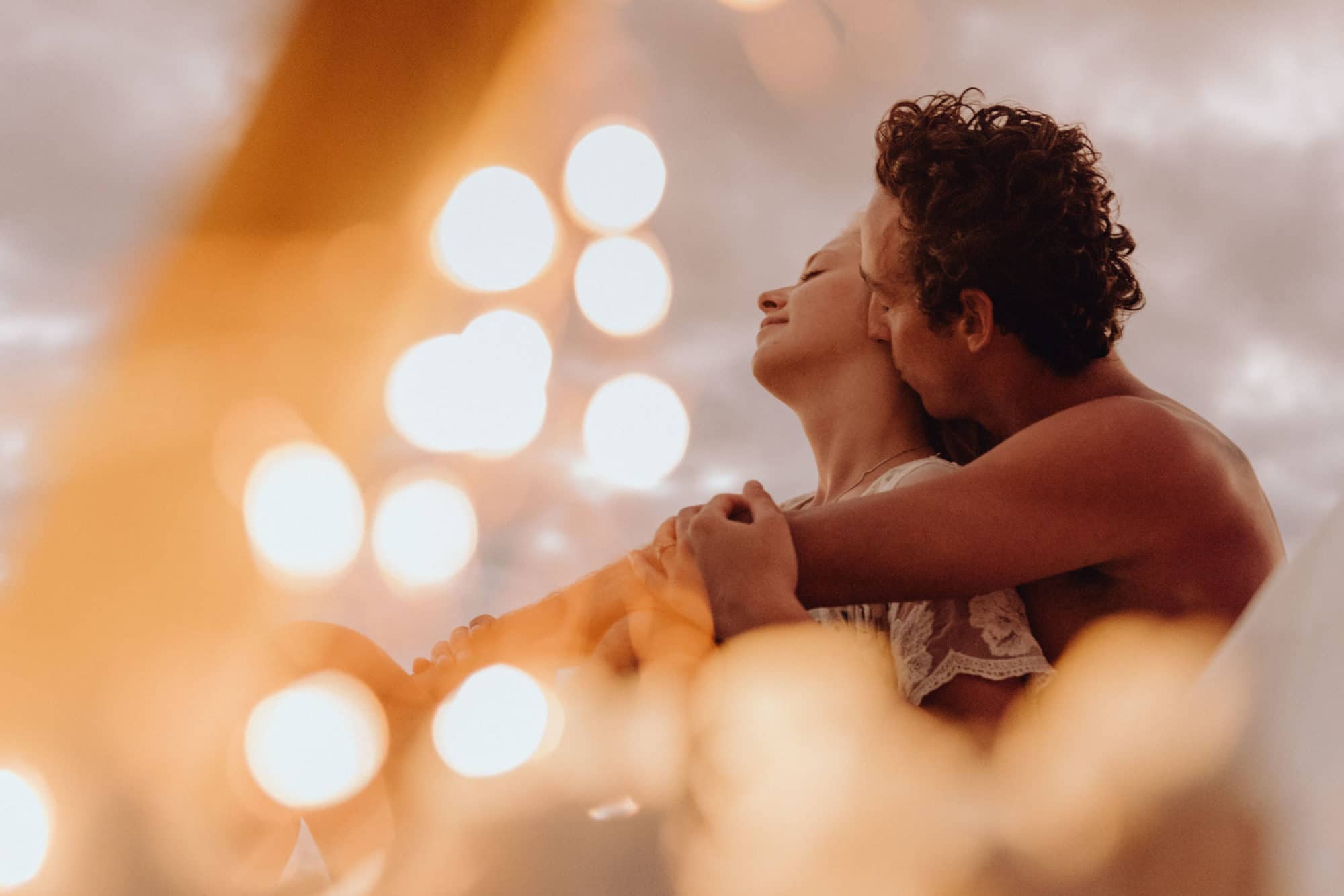 So you just landed in French Polynesia and you cannot believe how gorgeous our lagoons are. A pure fragile beauty. As photographers, we really wanted to give you great Polynesian vibes and we've been wondering what could be an exceptional moment to share with your loved one.
Cruising on one of the most beautiful lagoons in the world, soaking in the golden or pink light is a must for us. But don't get confused, it's not just "another sunset cruise".
We've been thinking about it a lot. Then we built from scratch an authentic castaway raft. Nail after nail we grew this desire to offer you a sensorial and romantic experience. But we made sure that it will be comfortable. You will be watching the sunset and relax in a beautiful white bed, floating just above the water. We also offer to snap some pictures during this cruise as you can see in this article 😉
Contact us to create perfect and unique memories of your French Polynesian experience.