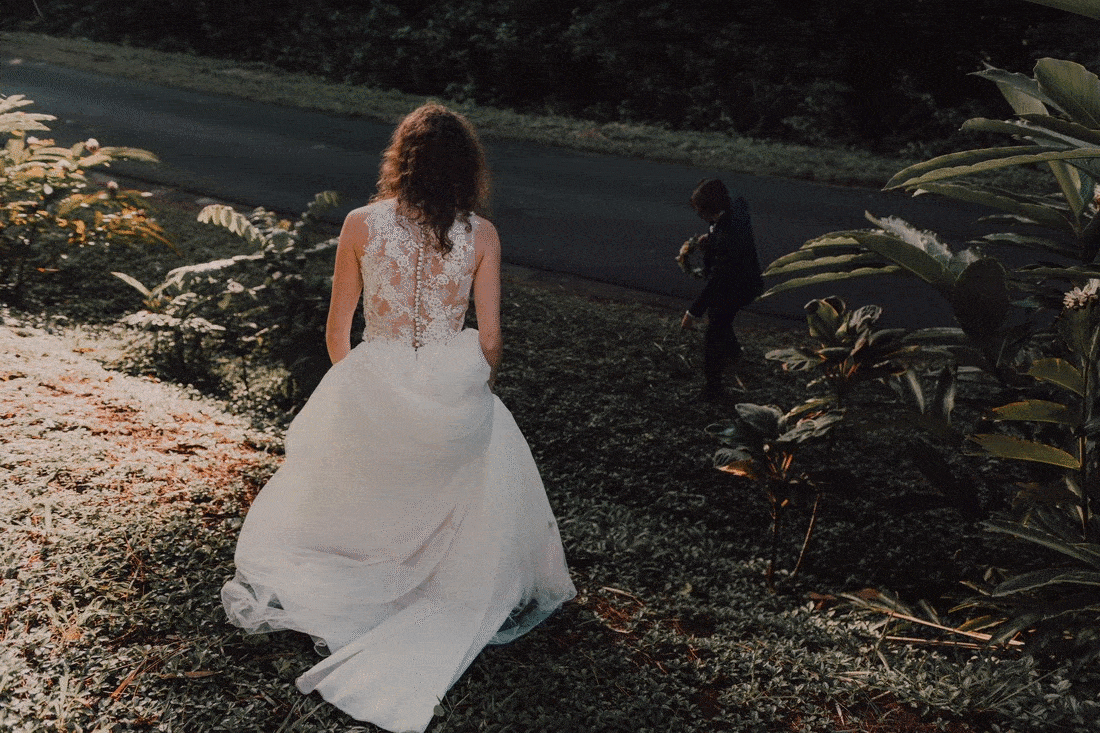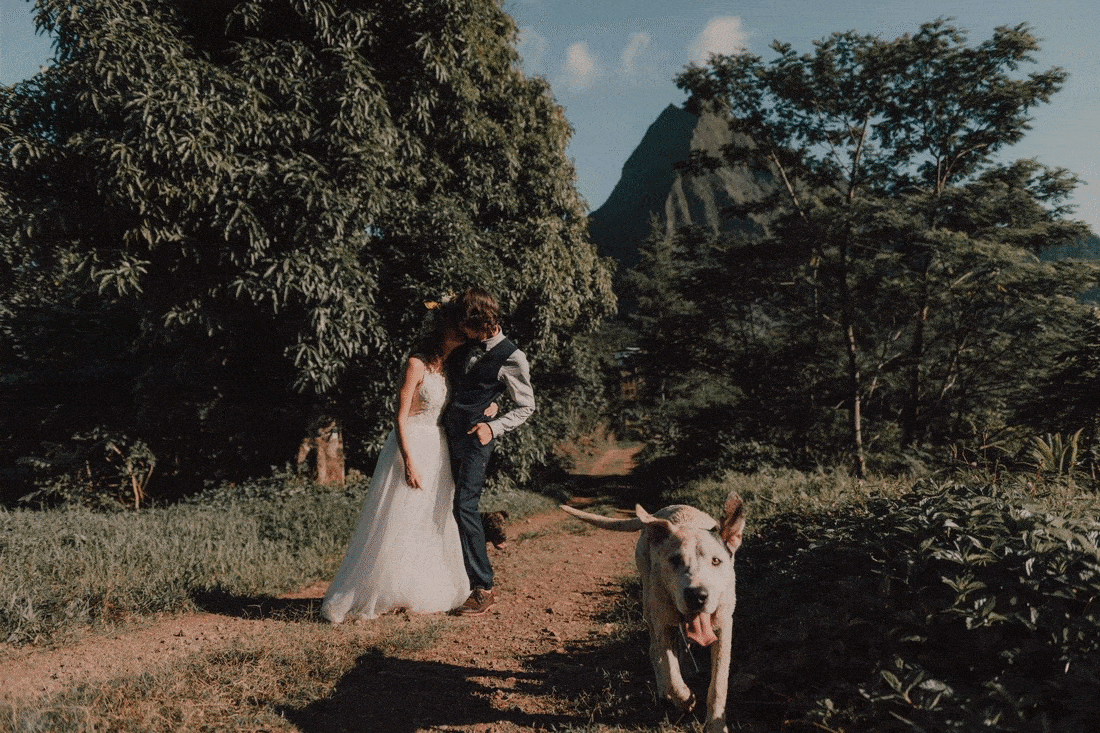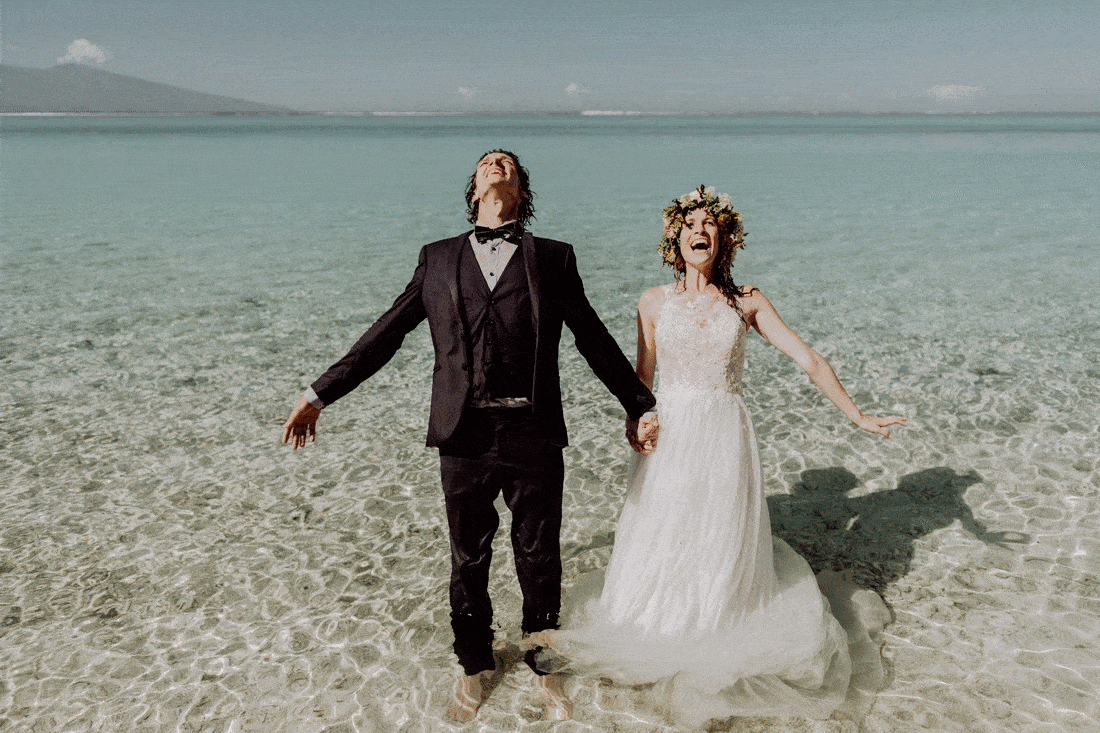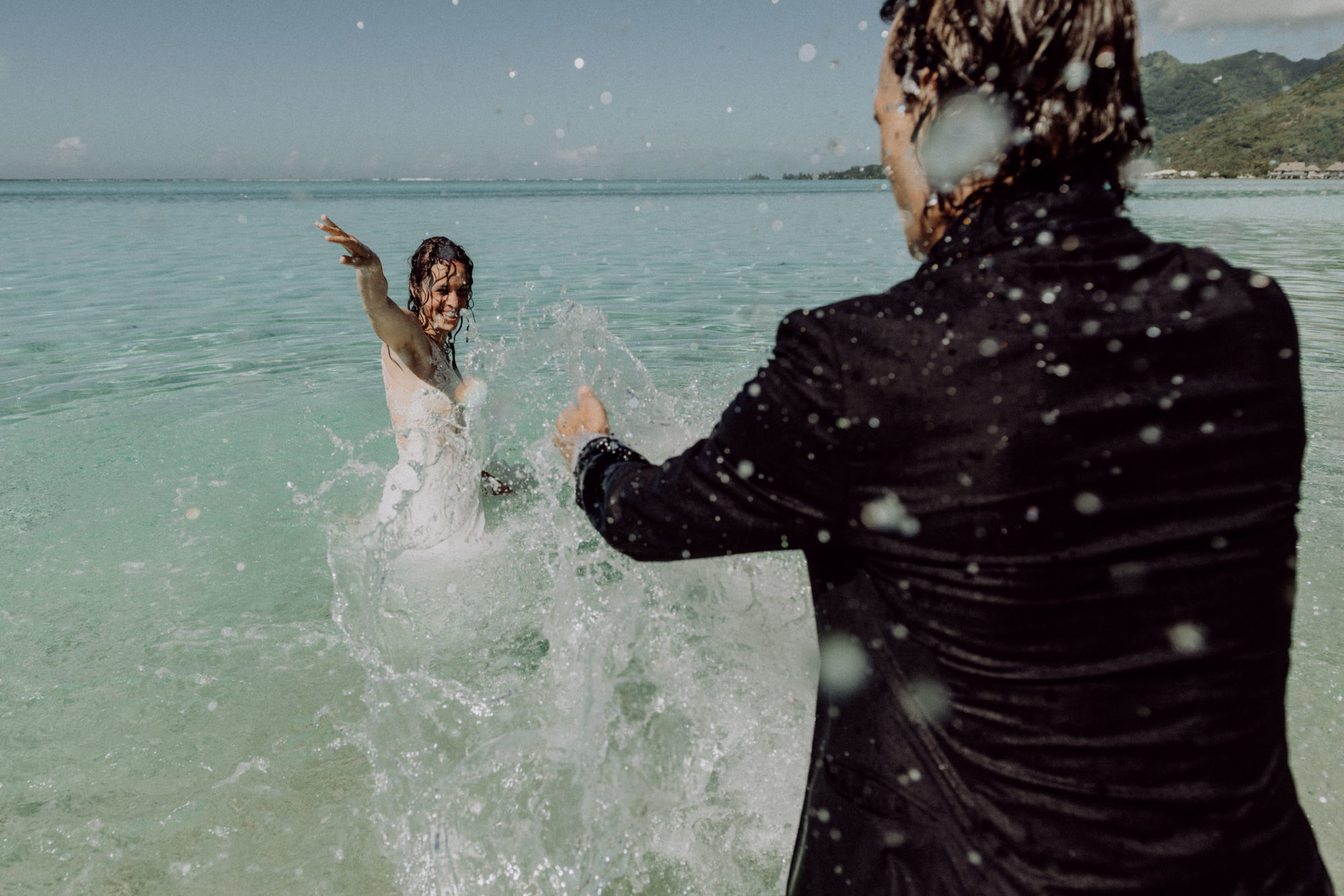 Just arrived from Switzerland for his honeymoon in Moorea this lovely couple wanted some variety of landscapes for his photo shoot in wedding outfits. We took all the morning to take them to the best spots on the island, starting with a delicate sunrise up on the Belvedere. Then we went to the ananas fields where we met the two happiest dogs ever 😉 and we ended the photo shoot with a dive on the crystal blue waters of Temae's bach. A perfect mix of beach & mountains.
Wedding dress: Cosmobella
---
Their testimonial:
It was such a pleasure to met Billie & Marc in Moorea. They are great professionals but most of all a lovely couple! They know how to make you feel relaxed in front of the camera and they pay a lot of attention to details to make your picture unforgettable. Nothing is left to chance but the pictures feel naturals and authentic. The final result really exceeded our expectations, all of our pictures are wonderful! We really recommend them for your photo shoot! Again, a massive thank you!
---
Planning your honeymoon in Moorea? Book your perfect photo shoot here!